The Portal
Some backyards are like unchartered galaxies, stretching into realms of verdant uncertainty. Beyond the fringes of domesticity, abandoned toys and home maintenance projects lay strewn among the wild grass like the vestiges of a forgotten voyage.
Our mission, as assigned, was to bring measure to the immeasurable and tame a dimensionless beast. From within the shadowy confines of a charming Californian Bungalow, we sent a probe, dark and slender, out into the wilds; a portal into new territories. What we discovered, is new life.
| | |
| --- | --- |
| Location | Brunswick West |
| Completed | 2015 |
| Budget | $235,000 |
| Awards | 2015, ArchiTeam Awards, winner |
| | |
| Photos | Tom Ross |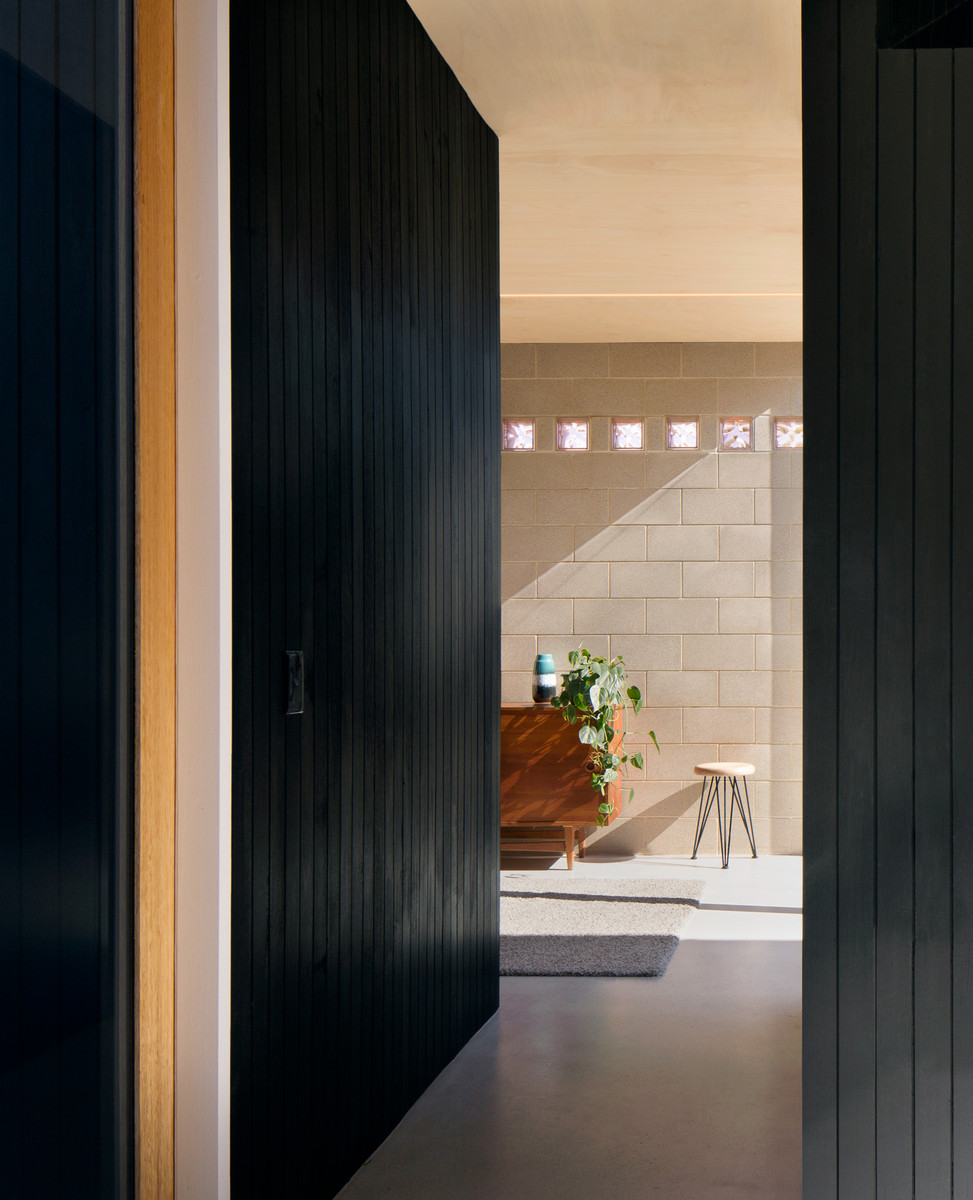 The final product is more than we could have hoped for. The whole process from concept design to finished product was amazingly seamless and really enjoyable. Thank you Architecture Architecture!
Natalie and Grant
Like fungal blooms, white and pink, sun-drenched living spaces burst from the portal's shaft, carving the immense backyard into manageable courtyards and play-yards, containing the previously uncontainable and tying these realms back to the certainty of home. Within, unadorned materials of earth and timber belie their lofty ambitions, remaining simple and grounded.
And yet, beyond the home and its extensions, a remnant of uncertainty still exists: the somewhat truncated, yet largely unmonitored backyard, where childhood terrors and fantasies continue to play-out.