Among Buildings
Among Buildings reflects on 26 examples of significant Melbourne architecture through photography and poetry. This is a collaboration between photographer Tom Ross, graphic designer Stuart Geddes and Aa architect and poet Michael Roper.
Among Buildings encourages readers to imagine afresh the buildings around us. Michael's poetry operates between the physical and imaginative realms, drawing upon aspects of place, myth, history, personal experience, description and narrative. Tom's photography, though anchored in the physical and material qualities of buildings, is nevertheless human, suggesting private experiences in public places. Stuart's design completes the collaboration, drawing the poetry and photography together in a format that encourages exploration and discovery, analogous to the experience of walking through a city with eyes wide open.
Among Buildings exploits the complimentary tension between the written word and the photographic image, engaging both the perceiving eye and the reflective mind. It is in the space between the images, the words and the buildings themselves that Among Buildings exists. The publication makes no attempt to present a complete picture of the subject buildings, rather these are open-ended, personal reflections – fragments in a kaleidoscope of possible imaginings.
| | |
| --- | --- |
| Completed | 2017 |
| Publisher | Uro Publications |
| Format | 256pp unbound book |
| Awards | 2018, Cornish Family Prize for Art and Design Publishing, shortlisted |
| | 2017, AGDA Design Awards, finalist |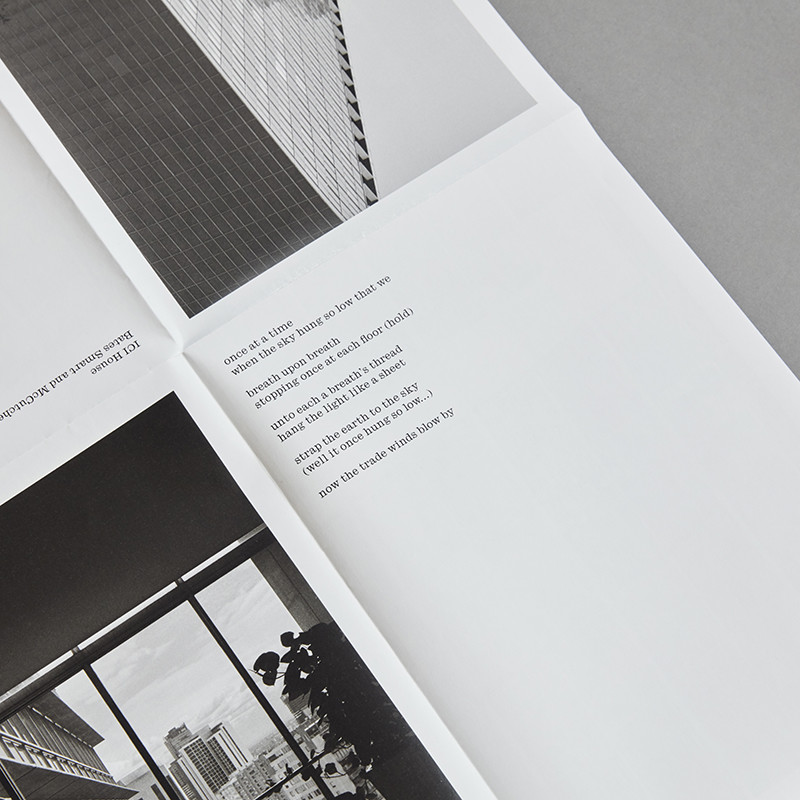 Words and pictures are presented as two modes which work independently until they are both taken in: then, a mutual opposition and harmony are evident, making possible an understanding of the photographs and texts which is not visual, but visceral, not wordy but worldly.
alex selenitsch