Bookshop by Uro
The scent of a new book is the scent of ideas unfolding. Bookshops are laden with it, new bookshops all the more so; binding glues and inks washed through with notes of fresh cut timber and a lick of paint. At Uro, it's all about architecture and design. Important then that the shop have a scent of its own; design in the stock and design in the shop. An olfactory sensation.
Like many of the shopfronts at the newly minted Collingwood Yards, elegant steel windows set the scene. Taking our cue, a steel display shelf has been delicately suspended from the window frame, cut, folded and angled into position to catch the curious eye.
Inside, mirrored surfaces, generous windows, and a high ceiling lend an airiness to the space, with abundant natural light throughout the day. A long timber bench and a concrete planter invite the browsing reader to stay for a while.
| | |
| --- | --- |
| Location | Collingwood |
| Completed | 2020 |
| Budget | $30,000 |
| Awards | 2020, ArchiTeam Awards, commendation |
| | |
| Details | See floor plan |
| Photos | Tom Ross |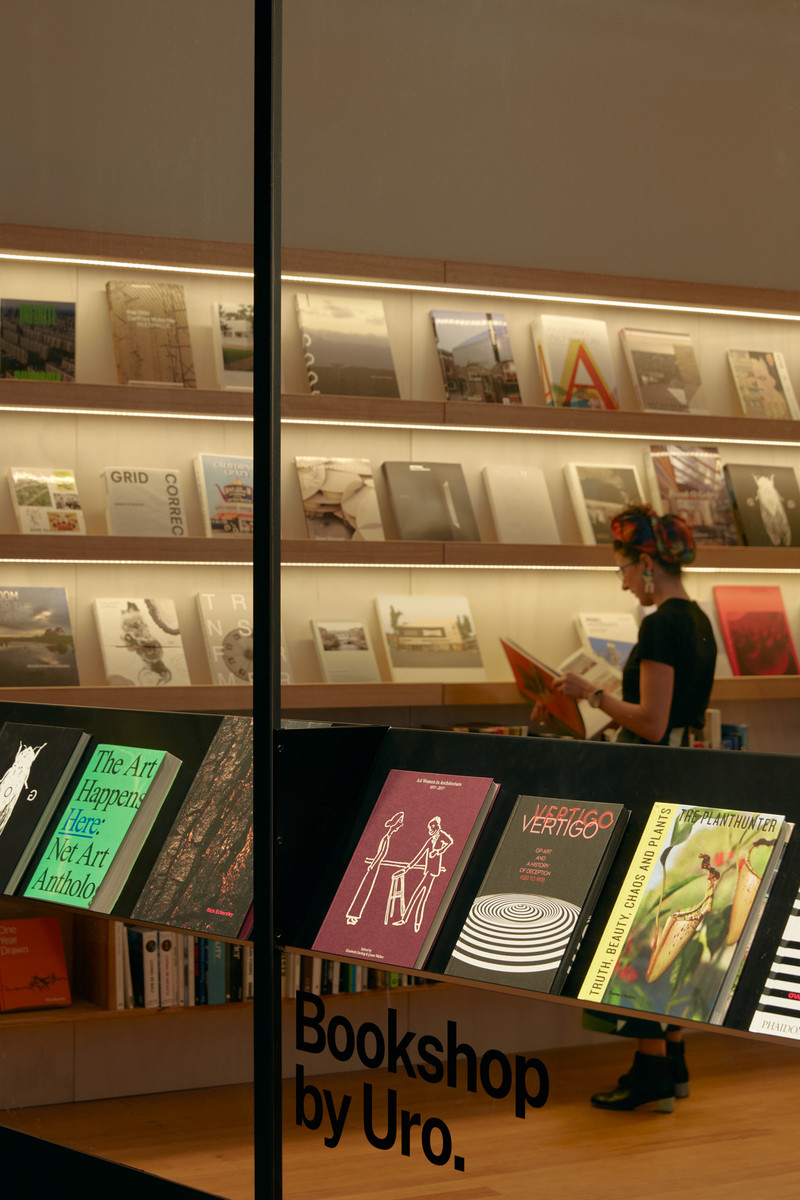 Architecture architecture's imaginative use of lean but effective details has helped to create a warm and inviting space that feels much more expansive than it is.
Maitiú & Andrew
The books are largely front-facing for optimal cover-judgement and accessibility. Cantilevered shelves sweep along two lengths of wall, warmly and evenly lit. They frame the central sales counter and a levitating merchant; the simple trick of mirrors.
The shop floor has the flexibility to transform into a venue for book launches and events. An integrated sliding door grants access to a back-of-house workshop and office. Despite a modest fitout budget, the Uro Bookshop is indeed a destination for those with a nose for it.