New Student Precinct
Architecture architecture were one of a select group of practices invited to develop ideas for the University of Melbourne's New Student Precinct.
The university experience is about so much more than just attending classes. Learning can happen anywhere, anytime – in the classroom, on campus, in the city, around the globe. The New Student Precinct fosters a seamless transition between these spheres, ensuring students are both locally grounded and globally connected.
| | |
| --- | --- |
| Client | University of Melbourne |
| Location | Parkville Campus |
| Year | 2017 (Competition) |
| Budget | $190m |
| | |
| Details | See plan drawing |
| Images | Aa, HDR, MCR, Kosloff Architecture, WOWOWA, Sibling |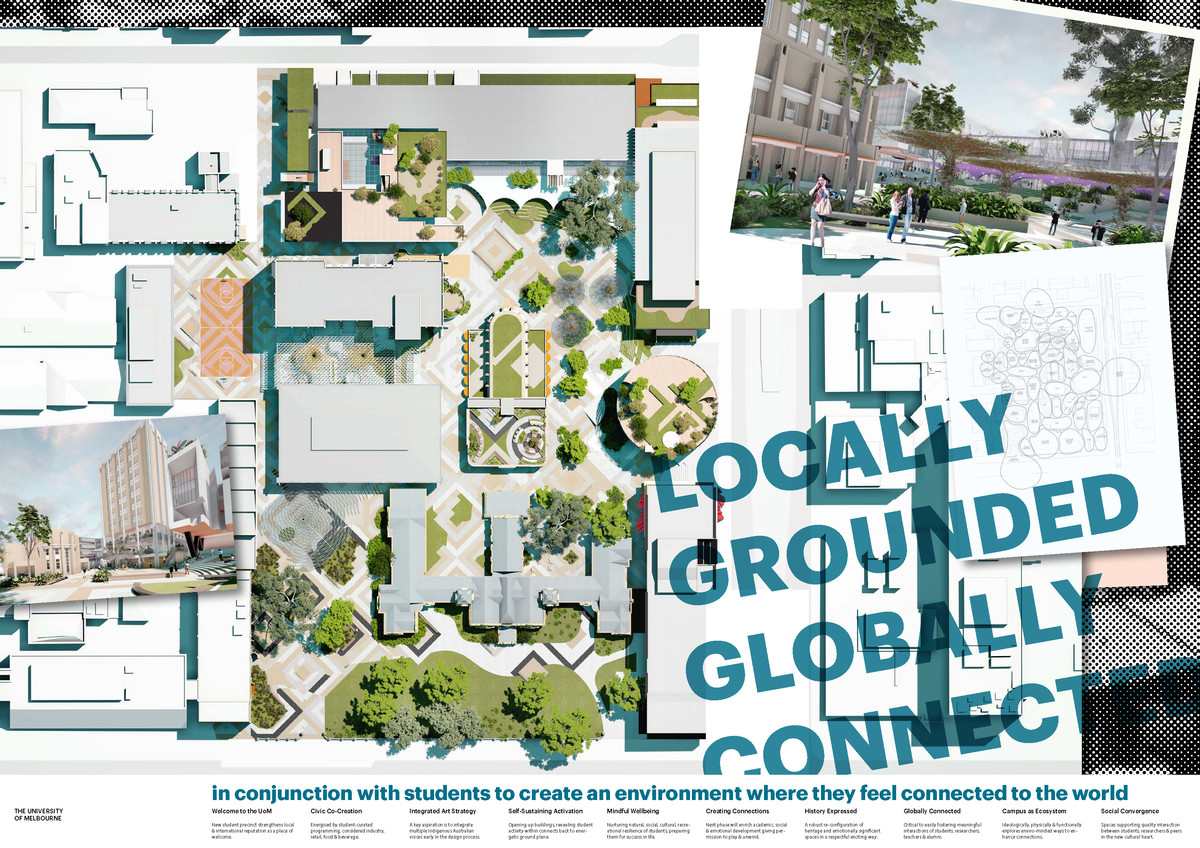 The precinct offers spaces where students can mix and connect with one another, relax and be social, take time out, and get down to business. Through the establishment of a student precinct, the entire campus is rejuvenated as a living laboratory of integrated experiences, encouraging student engagement, social inclusion and the flourishing of diversity.
According to the University of Melbourne's strategic plan, "one of the strongest determinants of student success is the quality of interaction between students, academics and peers". The New Student Precinct will be a place of knowledge creation and exchange. An active, open ground plane, and well-considered adjacencies will ensure that students enjoy high quality interactions with their professors, peers and international visitors, fostering exchange with networks both locally and internationally.
This project was a collaboration between Architecture architecture, HDR, MCR, Kosloff Architecture, WOWOWA, Sibling Architecture, Rush Wright Associates, Black Art Projects, Biomimicry Australia, Brickfields and RBA Conservation Consultants.