Parasol
A handsome extension sidles up to a house, takes it by the arm and strolls out into the sunshine. It's a well-worn tale. A love story for the ages: Bungalow meets Skillion. They find a perch, prop the parasol and take in the scene: fruit trees, chooks, sand pits and a swing set. Everything they'd ever need.
Kids down one end of the house, parents down the other, food and entertainment in between. Where old meets new, things open-up: a little light relief for swinging cats, making mess and would you please sit down and do your homework please!
Everywhere you look a grove of trees and a shady deck. A deck out the front, a deck out the back and a deck in the middle. Decks for eating, decks for dancing, decks for love stories and daydreaming. It's a heart-warming scene.
| | |
| --- | --- |
| Location | Seddon |
| Completed | 2019 |
| | |
| Construction | Breen Build |
| Photography | Tom Ross |
| | |
| Details | See floorplan |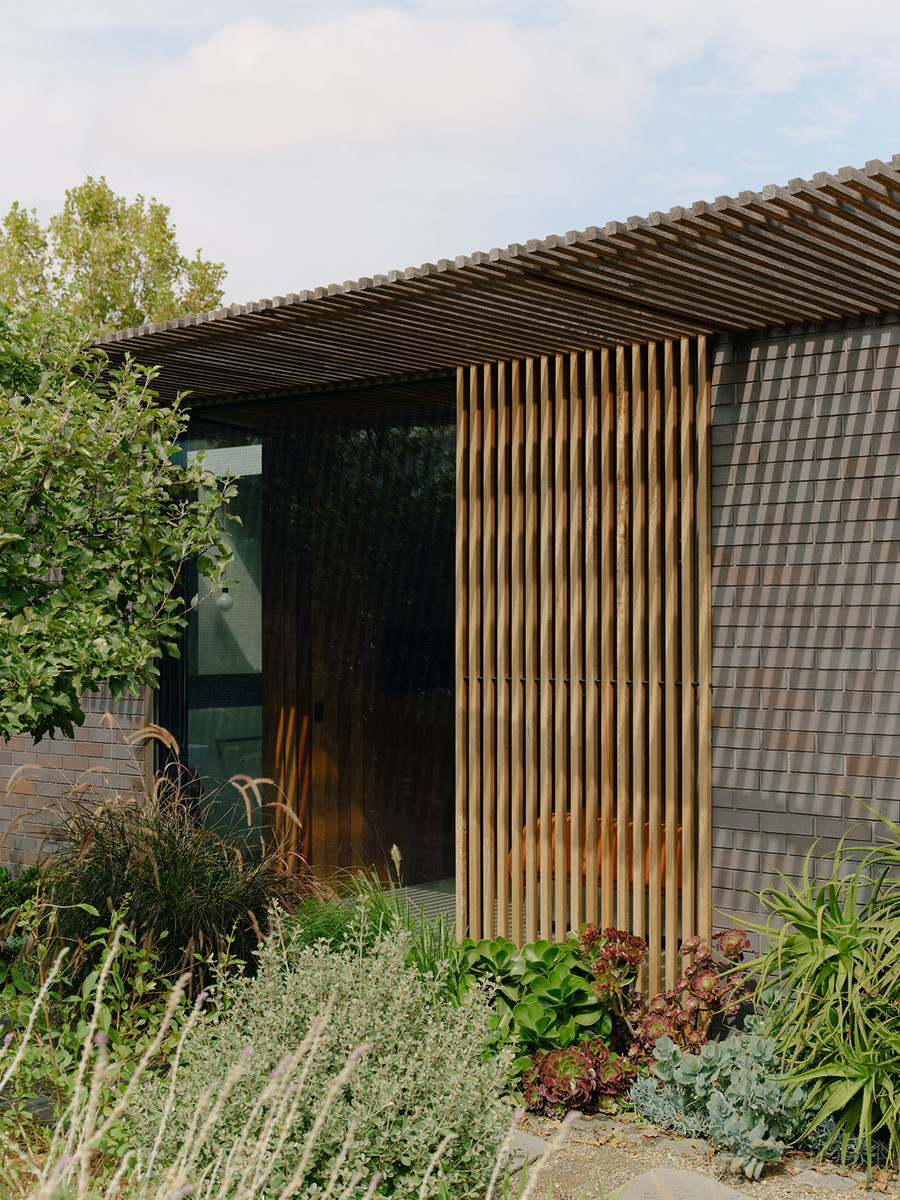 When our plans were finalised, there was a part of us that couldn't believe it would end up being real and ours to enjoy. It seemed a bit too incredible. But it happened, it exists and we get to live here! We are so appreciative and grateful.
Benita and Colm