The Skin Job
'I've seen things you people wouldn't believe. An off-form concrete fireplace on the shoulder of a window seat. I watched pergola beams glitter in the dark near the back gate. All those moments will be lost in time… like tears in rain.'
Taking the knife to a previous extension, an assemblage of generous openings, bench seats and a fireplace re-animate an otherwise ordinary red-brick façade. Slipped in-under an existing timber pergola, this new skin of fine black steel and off-form concrete bears the smile of family life.
| | |
| --- | --- |
| Location | Hawthorn |
| Completed | 2016 |
| | |
| Construction | Sinjen Group |
| Photography | Tom Ross |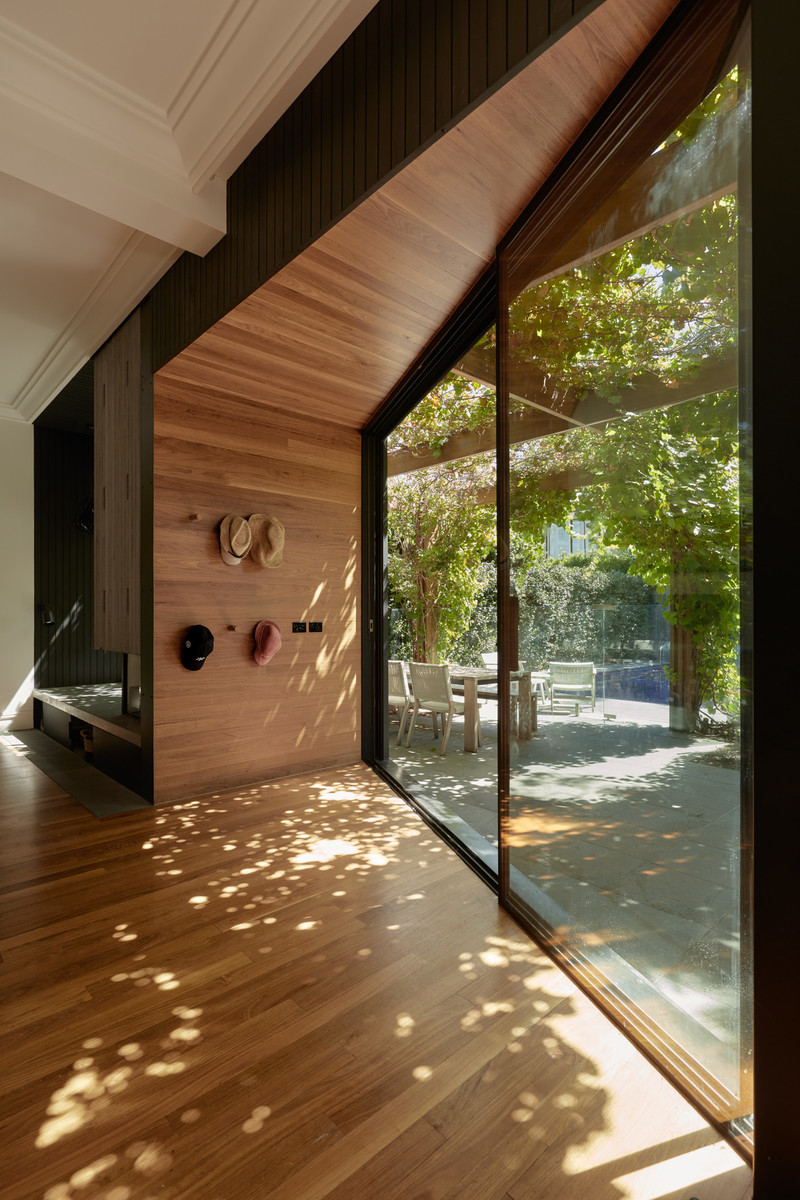 'A new life awaits you! A chance to begin again in a golden land of opportunity and adventure! Wake-up, time to architecture!'
Tailored to the needs of a couple and their three girls, the new façade steps in and out, providing subtle structure to the existing living areas: nooks for quiet play and reading together; a servery for outdoor entertaining; a favourite seat for afternoon snacks; and a generous threshold for tearing in-and-out between the house and yard. 'More Architecture than Architecture.'
We really enjoyed the whole renovation experience! Architecture architecture came up with a really creative concept which is so much more than we'd envisaged. Having their eagle eye during the build was fantastic – they ensured that the top-quality work we were looking for was delivered.
Kate and Dave