The Taranaki Rift
The Taranaki Rift is an inner-suburban rupture off the east bank of Brunswick, initiated in the early-Turnbullian, due to the expansion of the Goodman van Dyke cluster.
This highly unusual feature is the result of intra-plate movement in the sedimentary accretions of the post-Menzian era, resulting in a heterogenous formation of mineral deposits
and clays.
| | |
| --- | --- |
| Location | Brunswick East |
| Completed | 2017 |
| Budget | $450,000 |
| | |
| Construction | Complete Builders Insight |
| Photography | Tom Ross |
| | |
| Details | See joinery elevation |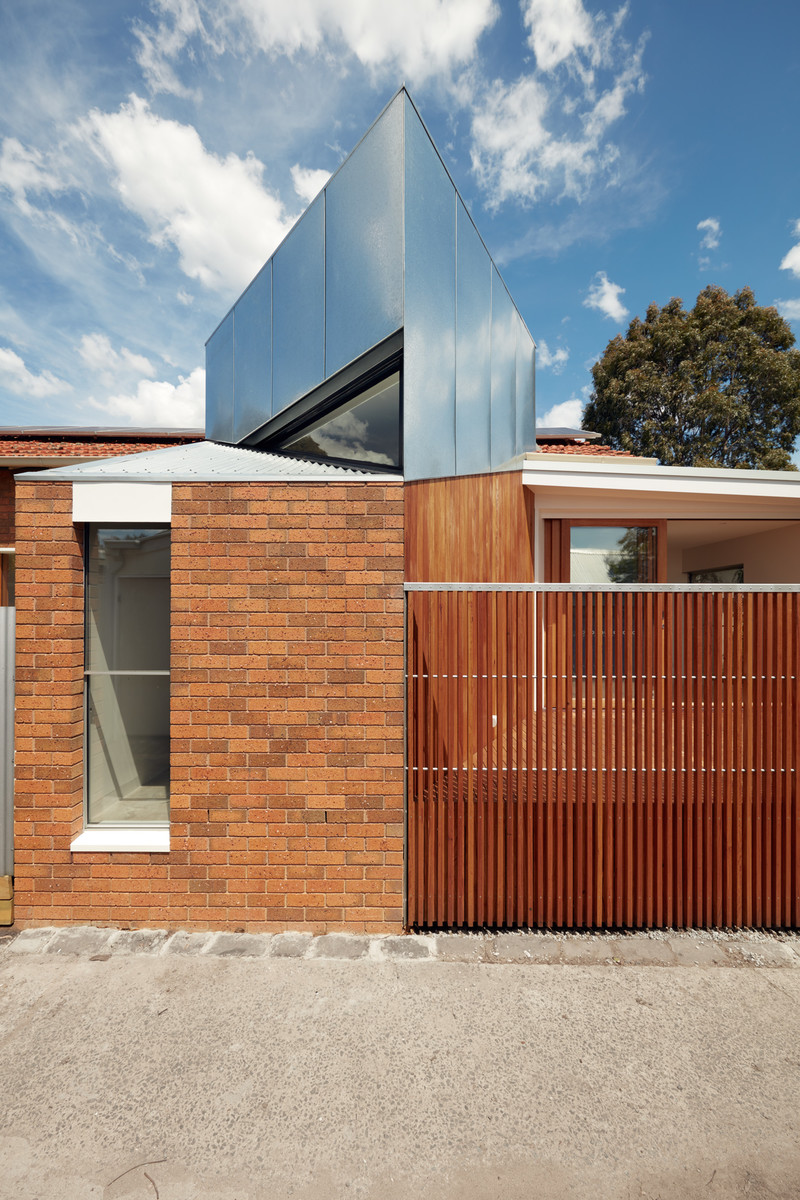 Founded on
the olivine basin flows
and residual silts
of the Jika Jika,

the Taranaki
formation is divided
into two main
components:

the relatively
undeformed
foundational southern
complex;






and the later-formed
northern rift, which
consists of multiple
compressional features,
reverse faults and
inversion structures.

The Taranaki Rift is characterised by substantial movement and unconformity in the outer crust, with carbonic complexes evidenced in the overthrust, and low-order meta-sediments representing the original accretionary clays beneath. The rift, located on Plan of Subdivision No. 8112, is a unique feature in an otherwise conforming terrain, indicative of imminent tectonic shifts.
(Fragment 2)
Bernd and Hilla Becher
We have always been charmed by this Becher photograph. The building's composition is elegant, and yet it has clearly been built without aesthetic consideration. It has an informal charm that has presumably resulted from a series of functional decisions. It reminds us that it's often best just letting something be what it needs to be, without trying to smooth or sanitise what might otherwise have a character all of its own. We often talk about this photo as an expression of what we refer to as some kind of 'organic functionalism'.