RMIT City Campus
RMIT commissioned Architecture architecture to reactivate the laneway precinct within their city campus. The aim of this project is to create an engaging and active public realm cognisant of Melbourne CBD laneway culture and to reflect RMIT's vibrant student culture.
Our proposal begins with a deep analysis of student activity in and around the existing city campus laneways. Successfully activating these laneways requires an appreciation of the student experience with particular attention to fundamental concerns of accessibility, comfort, interest and amenity.
RMIT's laneways are narrow and vertiginous. Within this environment of high spatial drama, proposed terraced seating and planting establish inviting human-scaled amphitheatres, accreting at the edges so as not to interrupt pedestrian flow. Our design proposes a material palette that is urban, robust and reflects the contemporary architectural heritage of the precinct, understatedly referencing the colours and geometries of Edmond & Corrigan's Building 8, ARM's Storey Hall and Lyon's Building 80.
(see Fragment 2)
| | |
| --- | --- |
| Location | Melbourne CBD |
| Completed | 2017 |
| Budget | $2.5m |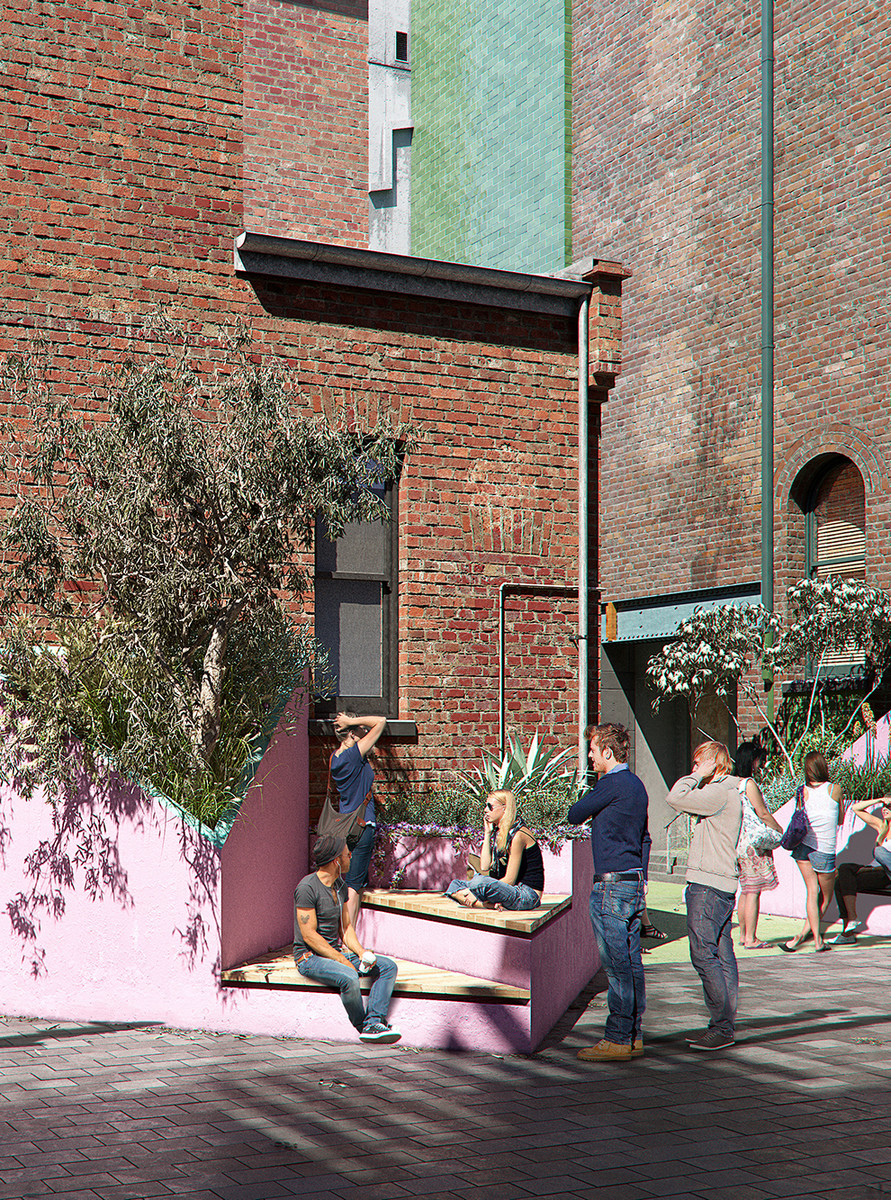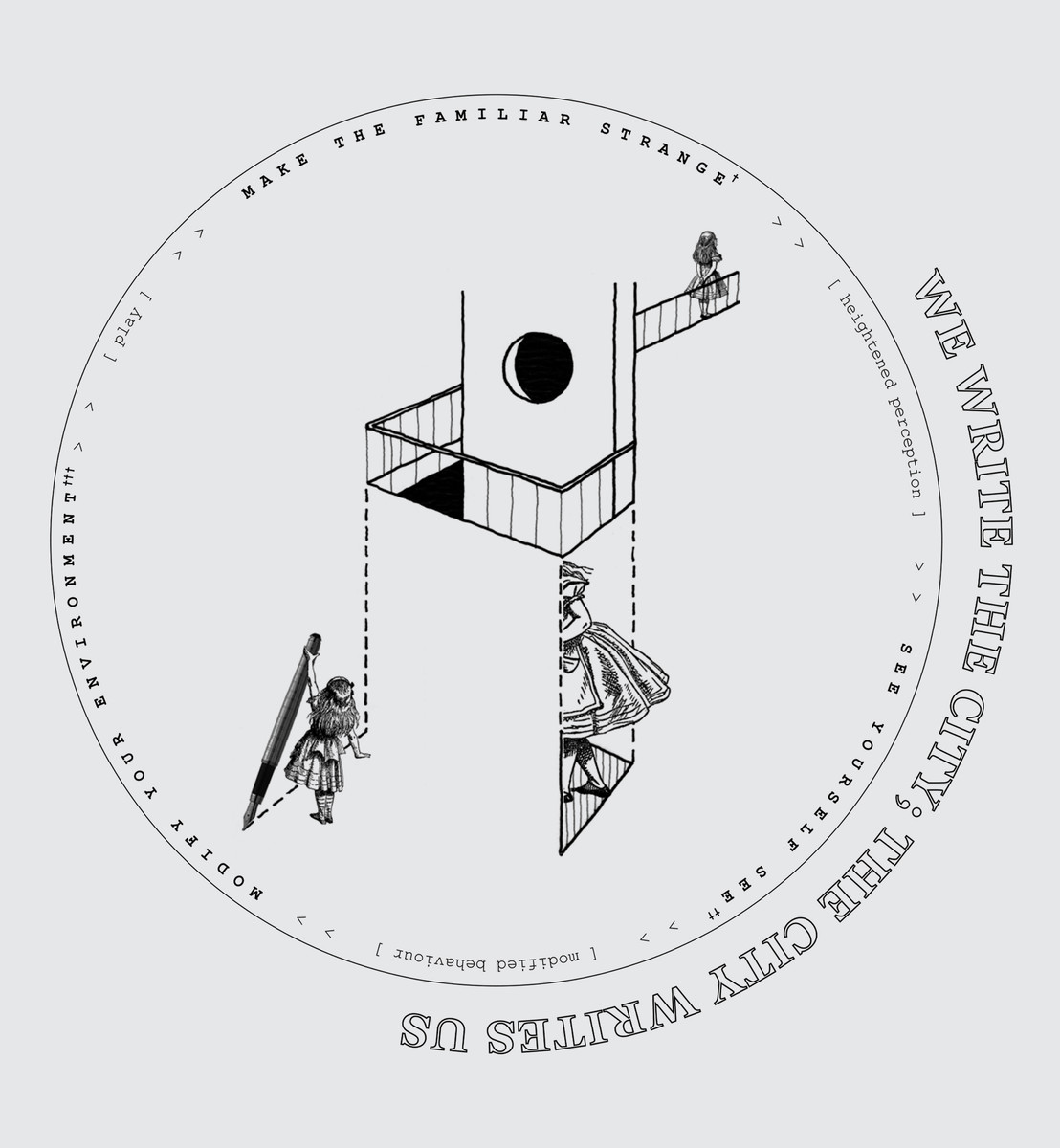 (Fragment 3)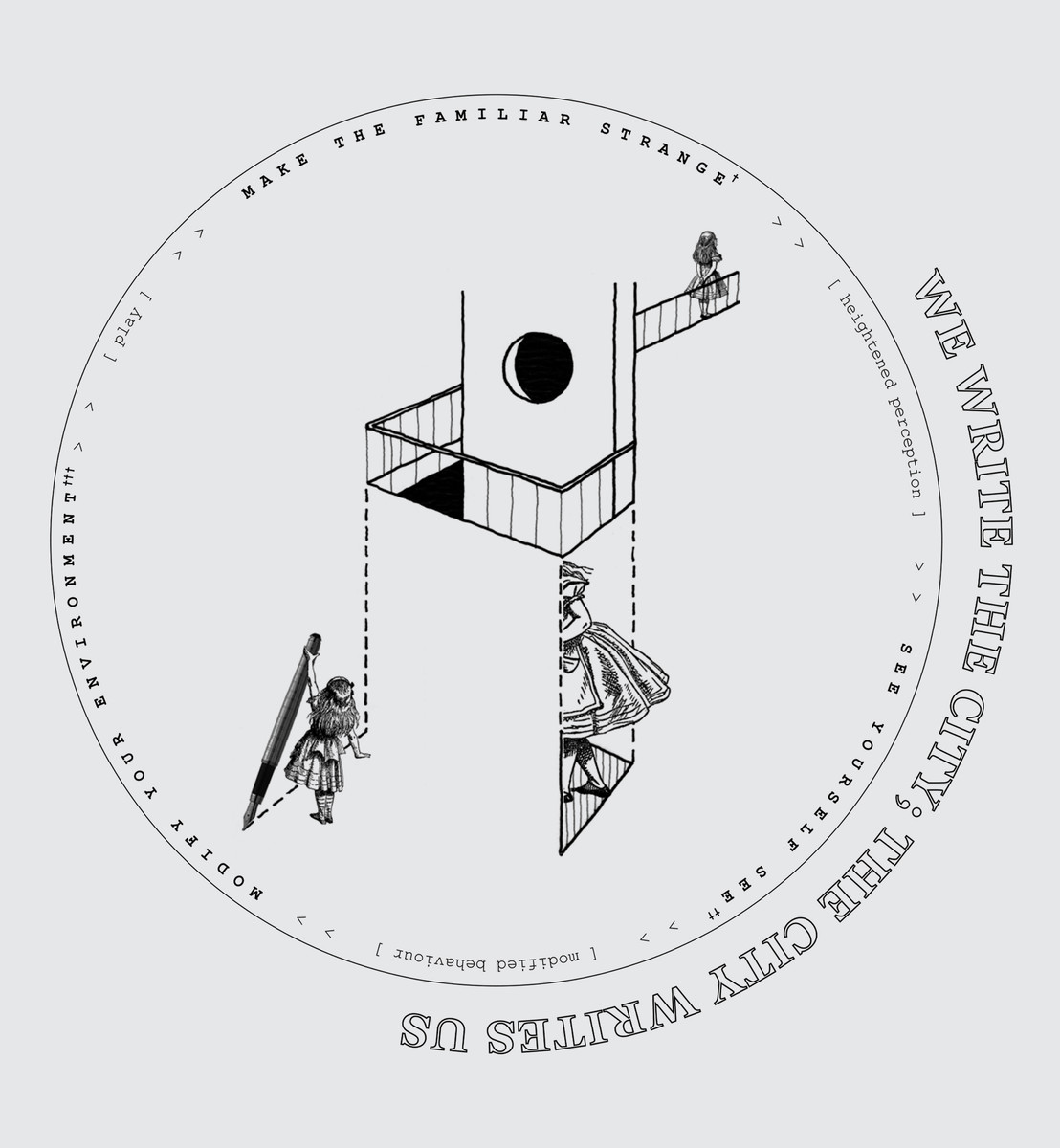 Manifesto Diagram
We write the city; the city writes us. When Architecture architecture first launched in 2012, Architect Victoria ran a special edition focussing on emerging practices and their manifestos. Opting to represent our ideas visually, we spent quite some time discussing our values and interests in architecture, synthesising these into a set of interrelated ideas represented by this diagram.
We are interested in the ways that cities shape people and vice-versa. We feel that architecture has a role to play in encouraging broad, democratic participation in the formation and transformation of the built environment.
For many of us daily life is so habitual that we are blind to the environments that shape us. The places where we live, work, sleep, learn, meet, relax, retreat (etc.) have a profound impact on our mental and physical health, as well as our capacity to form social networks, self-reflect and grow.
We are interested in the idea that by making strange those parts of our lives that have become over-familiar, we can pull the rug of expectation out from under the collective foot, encouraging more conscious engagement with the built environment and its effects.
Each day we perform familiar rituals, and yet each day we perform them slightly differently, consciously or otherwise: methods for extracting honey from the jar; procedures for leaving a room; the way we move toothpaste around in our mouths – actions which, in small ways, contribute to our sense of self. In making slight adjustments to these actions over time, we make strange or particular what is otherwise familiar and banal.
We do the same when we design. We make manifest our interpretation of human action. We represent it and affect it. We create a version of the world that is unique and so at some level, strange. In our work we try to remain conscious of this act and of its consequences, designing homes, schools, workplaces and public spaces that encourage participation, interaction and play.