Silver Lining
It's 2023 and the rains are still here. BCF are running out of inflatables and pool noodles are selling at a premium. To our right we've got La Nina terrorising the Pacific, to the left we've got the Dipole (whatever that is) having its way with the Indian Ocean – the two of them busily sucking water to the sky. I'm no meteorologician but judging by the chain of lakes cropping up across the neighbours' backyards, I'd say Coburg's smack bang between the two.
And there's more to come. Everyone's talking about rising sea levels, but I swear half the world's waters are overhead right now. Oceans in the sky. And I'd hazard half the other half is halfway down. I love running under a sprinkler as much as the kids do, but I wouldn't mind a sunny spell on the banana lounge from time to time.
| | |
| --- | --- |
| Location | Coburg |
| Completed | 2020 |
| | |
| Construction | Bresnan & Smith |
| Landscape | Straw Brothers |
| Photography | Tom Ross |
| | |
| Details | See floorplans |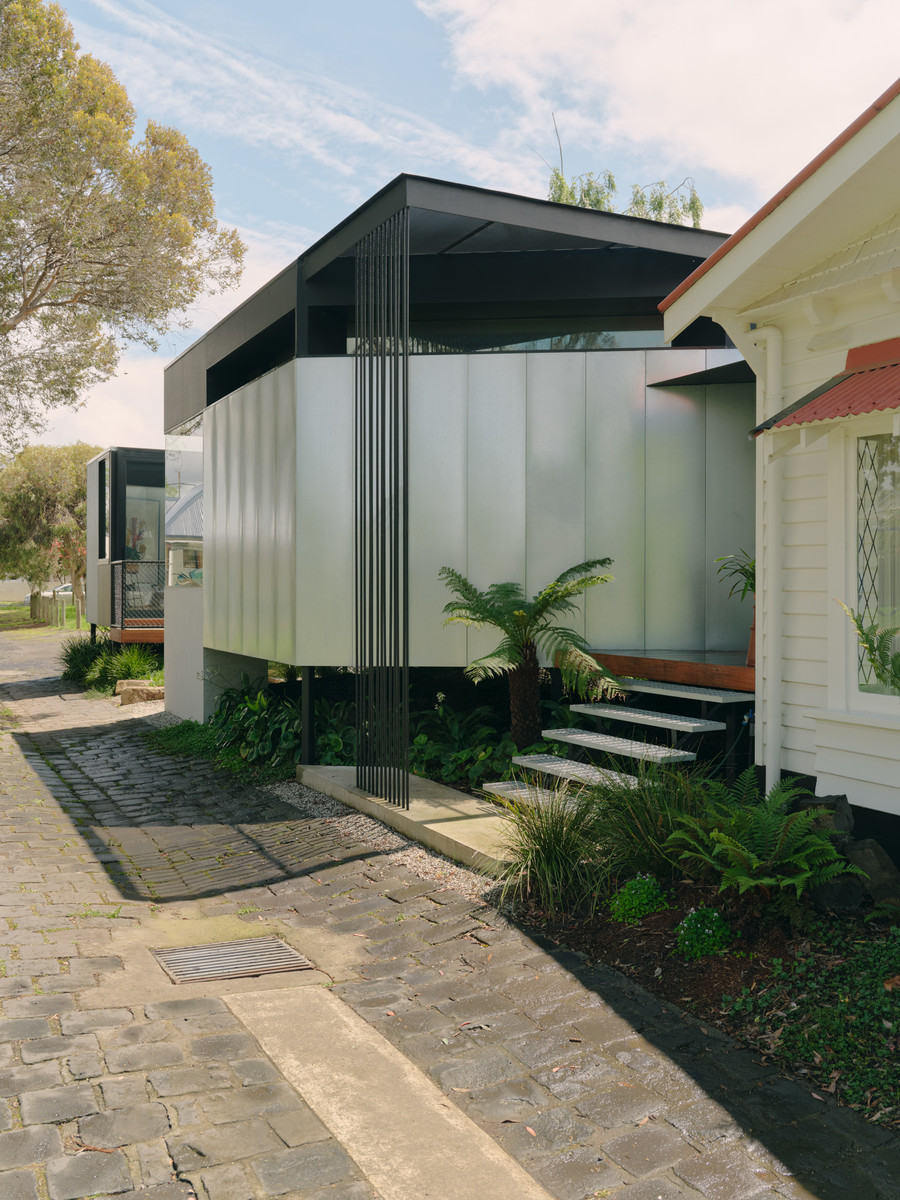 Of course, the old bungalow sits a couple of feet below the 100 year flood level. No doubt 100 years was a decent stretch back then, but these days old-mate century comes knocking thrice a month.
If every storm cell has a silver lining, it's that the girls have tired of sodden socks and finally agreed to join us up here in our fancy new living room. The fridge is here too, which can't have hurt. From where I'm sitting, I can see the weather overhead through the high window. I can also see across the park to where a young family are stranded on the play equipment. If they could get themselves afloat on one of those bright plastic tubes, I reckon I could chuck a rope over and pull them in.
Everybody needs an ark these days. I don't mind sharing mine.