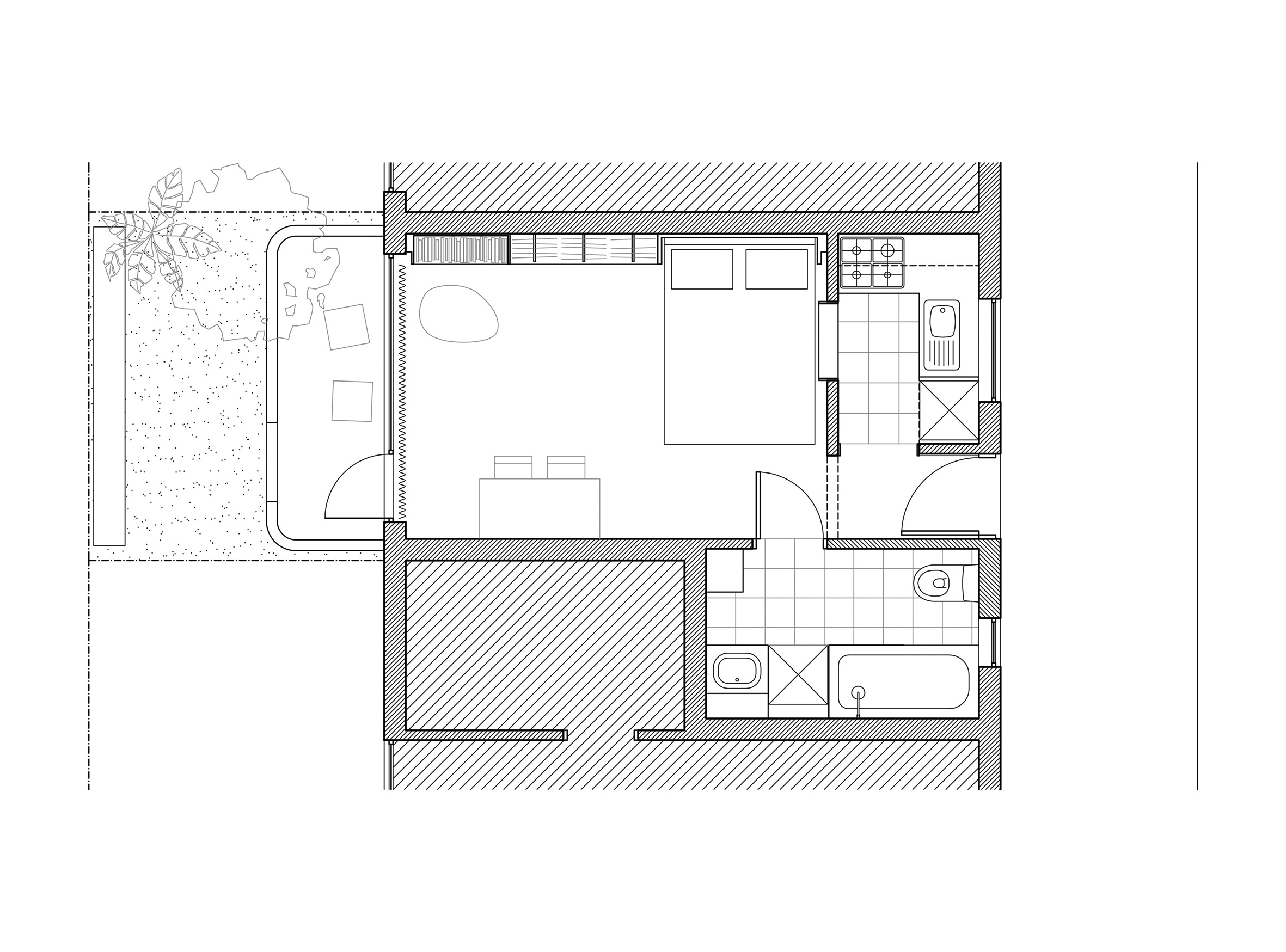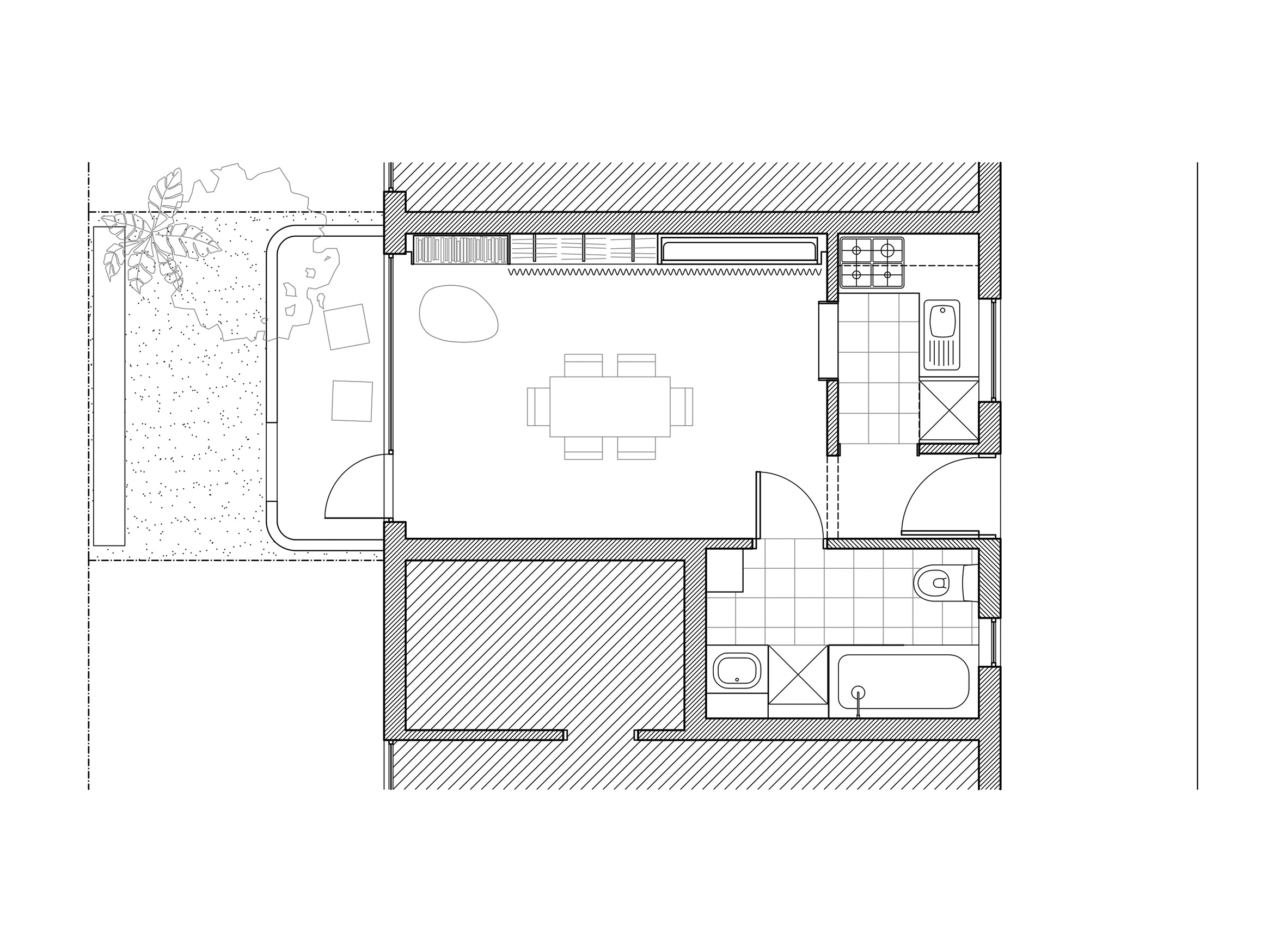 The Purple Rose of Cairo
Architecture architecture have completed a fit-out of one of the Cairo Studio Apartments – an exercise in creating a fully functional abode within a mere 24m2.
Set within lush green communal gardens, the art deco Cairo Apartments are a landmark in Melbourne's architectural heritage. Designed by Best Overend and completed in 1936, they were (and remain) an exercise in minimal living.
In a studio apartment of such modest dimension, the smallest modifications make a significant difference to the feel and functionality of the space.
Compact robes and clever storage solutions are integrated with a fold-out bed and a handsome full-height curtain, creating the flexibility to quickly convert the single-room space from a study to a bedroom to a dining room or party space.
| | |
| --- | --- |
| Location | Fitzroy |
| Completed | 2012 |
| Budget | $15,000 |
| Awards | 2016, Houses Awards, shortlisted |
| | 2013, Victorian Architecture Awards, commendation |
| | 2013, Architeam Awards, commendation |
| | |
| Details | See floor plans |
| Photos | Tom Ross |
| Video | Walk through |
| Video | Never Too Small |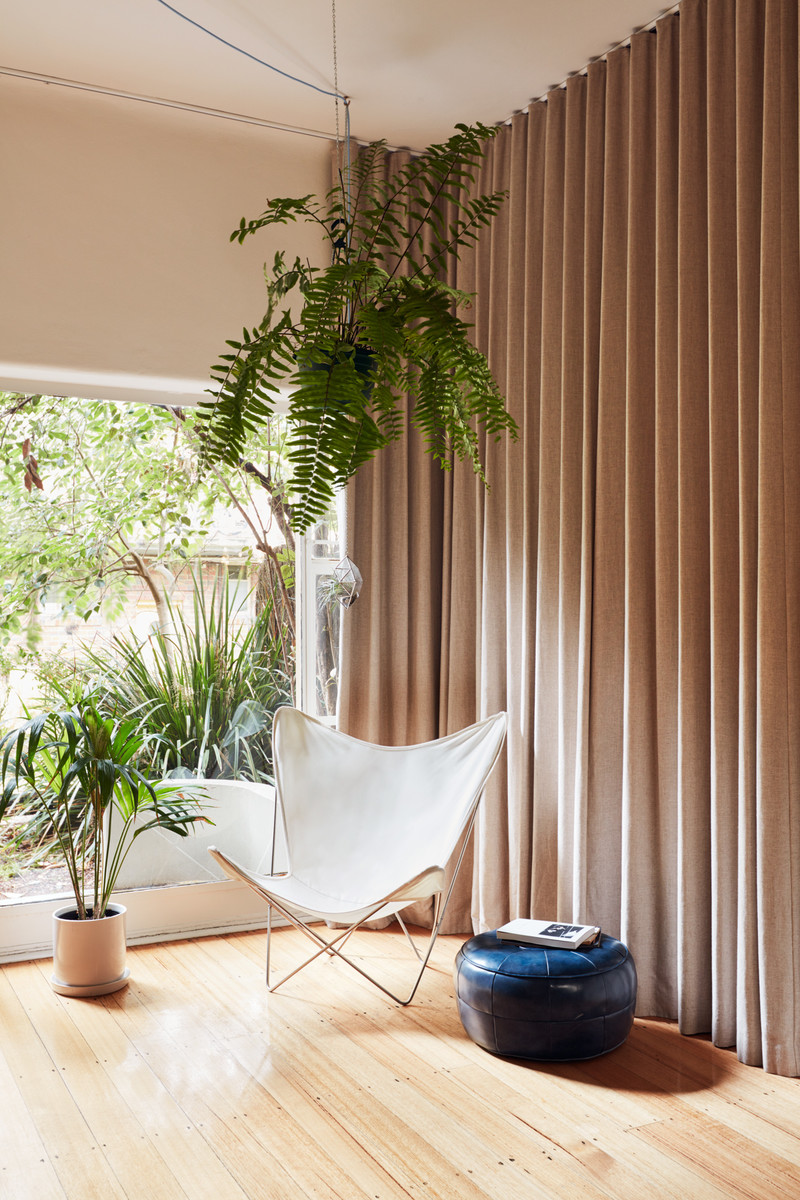 Architecture architecture's fitout pays its deep respect to the ingenuity of Overend's original work, while making subtle updates to improve functionality and flexibility.
Assemble Papers
A door has also been moved and a kitchen servery window has been opened-up, reactivating the forgotten entry area, maintaining a strong visual connection from the kitchen to the garden, improving natural light and ventilation and creating greater flexibility in the layout of the apartment.
Embracing the philosophy of making more with less, Architecture architecture have created a simple space with maximum flexibility to address contemporary living needs within a minimum floor area.
In an era when people are increasingly opting to live in cities and our urban fringes are forever expanding outwards, Architecture architecture understand the imperative to make more with less, opting for high quality flexible space rather than inflexible specialised spaces – quality over quantity.